About the Artist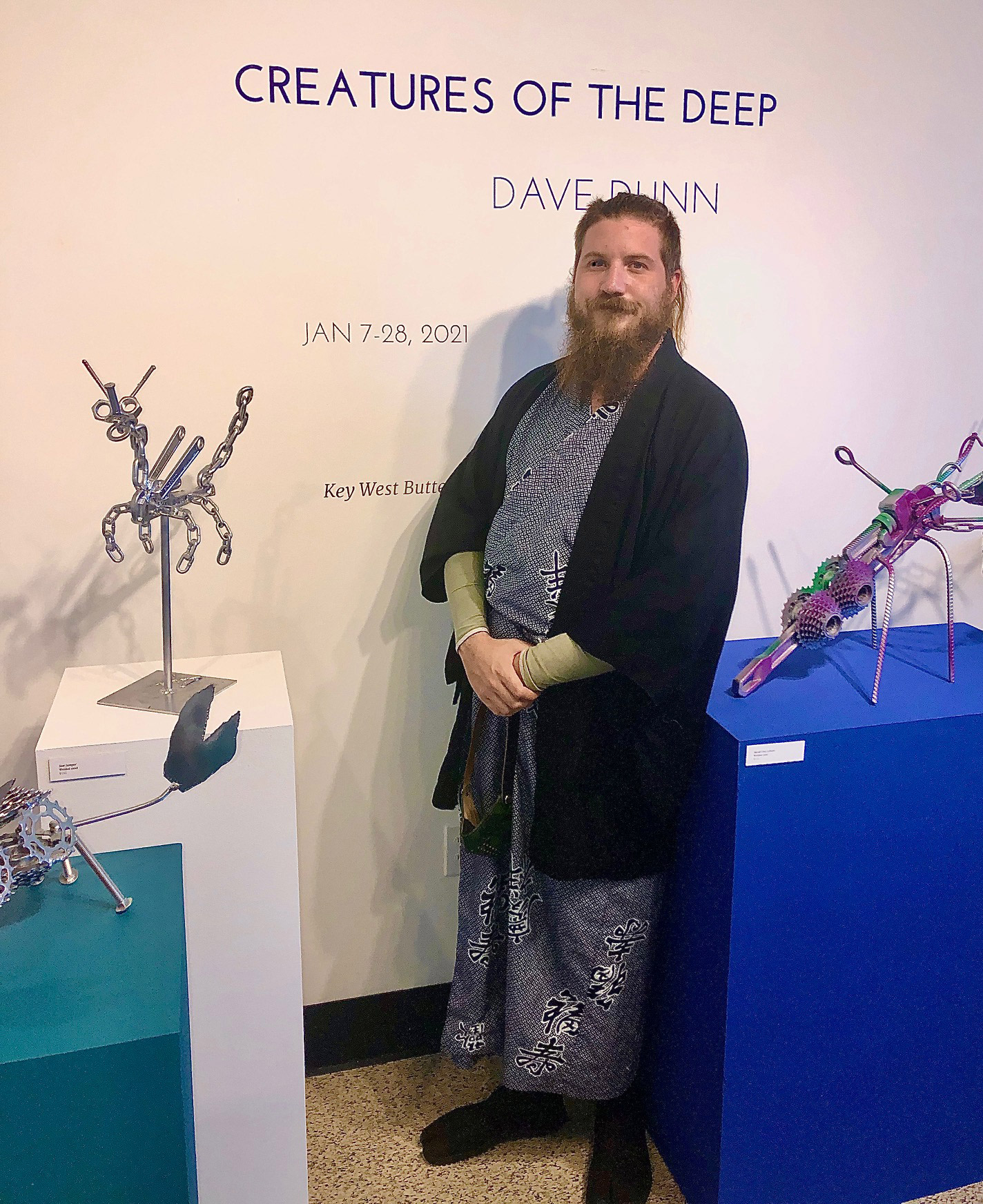 Studios of Key West, FL, Zabar Gallery Exhibition, January, 2021
Dave Dunn repurposes tools of industry such as bike gear mechanisms or auto parts to use in his "sea creature" sculpture series to symbolize the constant movement and change of the sea, the ebb and flow of the tides, and the sea creatures within.
He constructs imaginative primordial creatures out of anything that lands at his feet and fingertips…sometimes scrap metal, bicycle chains, nuts and bolts. Dave shuffles together unsuspecting material to breathe whimsical delight into his imagined creatures.
Recent Press
Studio tour Hosted by Dave Dunn, presented by Key West Art and Historical society
Dunn in Metal (Revisited)
Mid-Shore Habitat: The Whimsical Metal Sculpture of David Dunn
The Arts: New Work by David Dunn
Studios of Key West Show
See the video of Dave Dunn's "Creatures of the Deep", a 20 piece exhibition of his work at the Studios of Key West during January, 2021.
With this Collection, Dave repurposes hard metal castoffs into imaginative beings and beasts who rule the ocean depths. Characterized by spiked steel edges and imbued with a dose of mid-century B-movie curiosity, these creatures serve as a reflection of the mysterious and fantastical life forms that may lurk in the deepest part of the sea.
My Instagram Feed
This error message is only visible to WordPress admins
Error: No posts found. Make sure this account has posts available on instagram.com.